SfC launches its engagement report 2022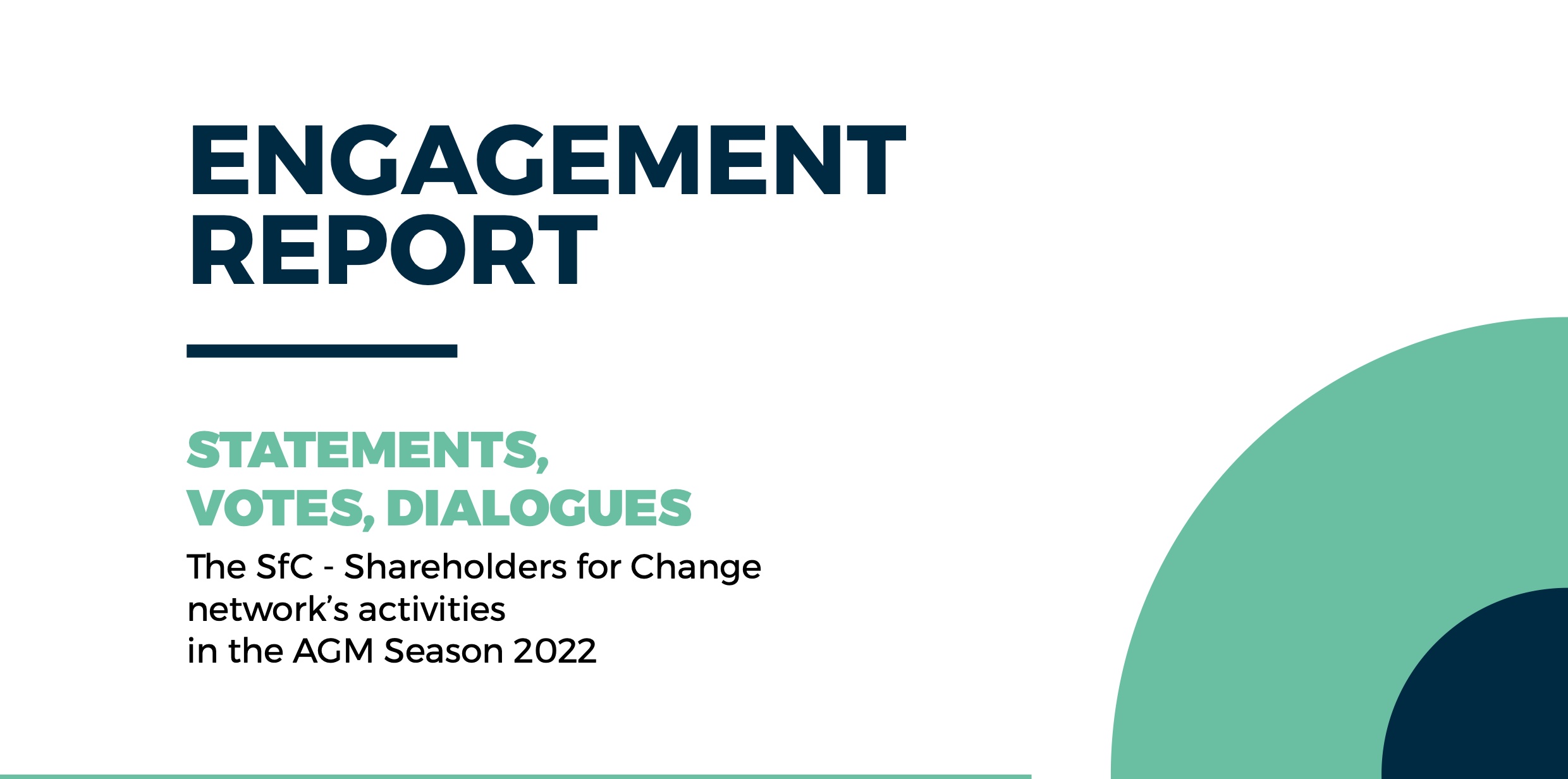 Joint shareholder engagement with 142 companies. Focus on climate change, human rights and ESG policies.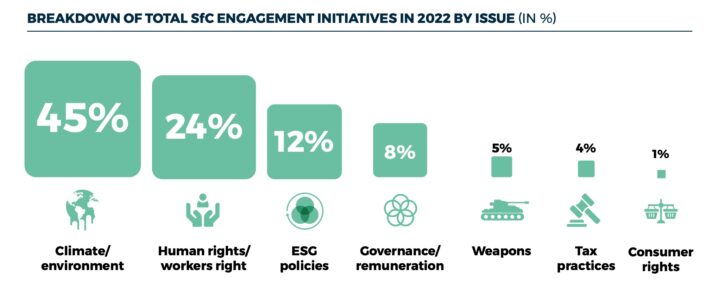 SfC – Shareholders for Change, European network for investor engagement founded in 2017, released its engagement report 2022 today. In 2022, the 15 members of the network, with a total of over €35bn AUM, jointly engaged 142 companies and four institutions, most of them in Europe, filing resolutions and voting at annual general meetings (AGMs) or asking questions in conference calls and via mail.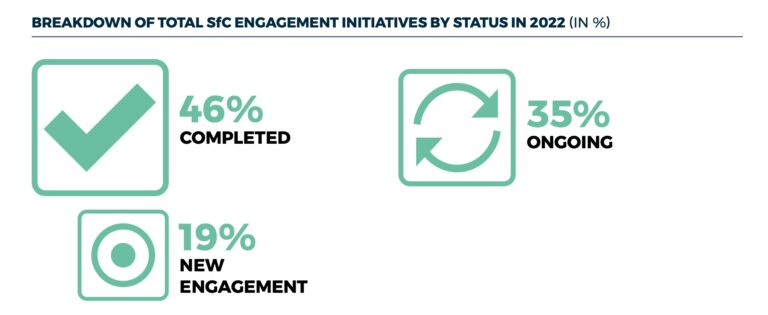 Most questions were on climate change, human rights and ESG policies. 46% of engagement initiatives were completed, while 35% are still ongoing.  Companies and institutions were cooperative in 72% of cases, committing to implementing what we demanded or disclosing requested information. In 18% of cases they weren't cooperative, refusing to enter a dialogue with our members.
«In 2022 we continued to be a laboratory for innovative shareholder engagement in Europe. We engaged listed and unlisted companies, asset managers, governments, in the form of shareholder activism or, in some cases, critical shareholding», says Ugo Biggeri, president of SfC and chairman of Etica Sgr, one of the founding members. 
«We confirmed our pioneering role as a network, experimenting new issues. Also thanks to our engagement, Namibia officially became the 184th state to join the UN Biological Weapons Convention. The sourcing of rare earths has started to be considered as a material social and environmental risk by companies in the renewables, automotive and chemical sectors. Climate resolutions have become a reality in France». 
In 2022 SfC introduced new 'orphan issues' in its agenda, still marginal in investor engagement strategies. On the initiative of Swiss member Ethius Invest, the network started targeting leading semiconductor companies, which offer customised solutions for crypto mining, which has huge, adverse impacts on the environment. In June 2022, Etica Sgr, together with ICAN (International Campaign to Abolish Nuclear Weapons), led a unique investor initiative in advance of the First Meeting of States Parties to the Treaty on the Prohibition of Nuclear Weapons.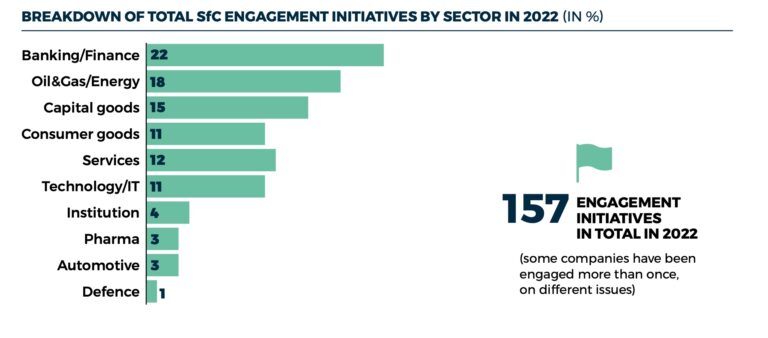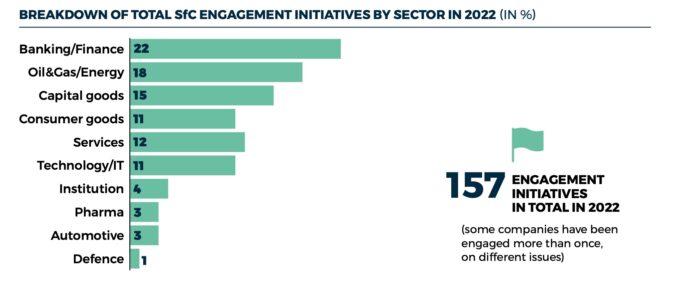 At the beginning of 2023, two new members joined the network: GLS Investments, from Germany and Wheb Asset Management, from the UK.
On 6 and 7 June all members will meet in Milan for SfC's Summer Meeting. The meeting will be focussed on new engagement strategies and assess the 2023 AGM season.